June 11, 2022 |
Vivian Emberley
Lightpost Winery at SF Emmy Gala 2022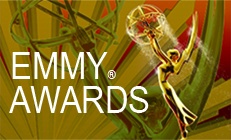 The Gala's signature white wine is Lightpost Winery's Award-Winning 'Chardonnay Santa Cruz Mountains.'
Lightpost Winery is a boutique family winery poised to bring exceptional wines and engaging experiences.
Single varietals wines, Rhone and Bordeaux style blends are created in limited lots, displaying the exquisite varietal character. It includes voluptuous full-bodied Cabernet Sauvignon with deep lush color, power flavored and elegant Pinot Noirs, European style Chardonnay with mineral fresh notes or smooth and rich Chardonnay, a tantalizing trio of white Rhone varietals (Marsanne-Rousanne- Grenache blanc), textured Albarino with lots of minerality and freshness on the palate, to elegant and seductive sparkling.
The Lightpost Winery creates sensory immersion with unique tasting experiences, showcasing the decadent fruit of Santa Clara Valley and Central Coast cool-climate vineyards in a must-visit winery destination.
https://emmysf.tv/membership-2/june-2022-off-camera/22-emmy-gala-features-fine-wine-tasty-treats-stunning-florals-high-end-production/