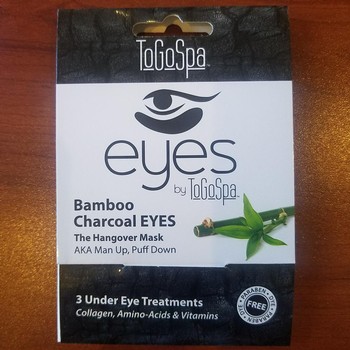 Under Eye Collagen Gel Pads-Bamboo charcoal eyes
Under Eye Collagen Gel Pads
Bamboo charcoal Eyes- Perfect For Anyone With A Face AKA The De-Puffer
3 under eye treatments
Micro-infused collagen gel pads with Aloe, Vitamins C and E, Amino Acids and Purfifying Charcoal to absorb impurities and detoxify the skin.
Perfect for the Over Indulgent
Directions:
1. Apply pads below eyes
2. Leave 15-20 minutes
3. Remove and discard
4. Feel great. Look Great.
Ingridients: Purified water, Chitosan, Brown Algae Extract, Charcoal, Red seaweed plan collagen,, Aloe Vera Leaf Gel, Magnesium Absorbic Prosphate (Vitamin C), Hyaluronic Acid, Tocopherol (Vitamin E), Vegetable Glycerin, Lavender Oil
If our products should disagree with you, please discontinue use. Store in a cool dry place.
*Paraben dye free