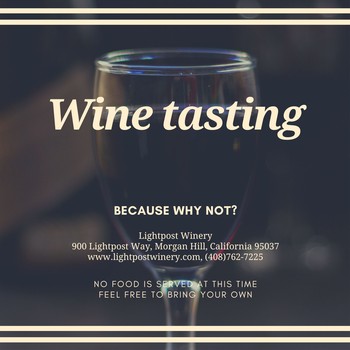 Group Reservation Deposit
Due to tasting room and staff limitations, groups over 6 must pay deposit in advance for reservation to be confirmed.
$50 Deposit is required. Your group reservation will not be confirmed and seated unless deposit is received in advance.
Table reservations are for 120 minutes for up to 6 people per table.
Please indicate how many adults and how many children are included in this reservation.
Children must remain seated at the table for the duration of the reservation. We kindly ask that your children remain with you at all times during your visit to our tasting room. Our primary focus is to ensure a safe and enjoyable experience for all our guests, preserving the ambiance and relaxing environment.
Purchase of a minimum of 5 bottles during your visit for any groups of 12+ people.
Reservations will not be held past the 20-minute grace period.
Cancellations: Deposit will be refunded

if cancellation is made 24 hours prior to your reservation time

.
No outside beverages of any kind are allowed. non-alcoholic beverages are available for purchase (water, sparkling water, coke and sprite).
Feel free to bring your own wine snacks or order your charcuterie board at least 3 days in advance from us. ORDER HERE.

Please sip responsibly.

Please bring your confirmation receipt with you.
Please indicate the name/date/time of your group reservation