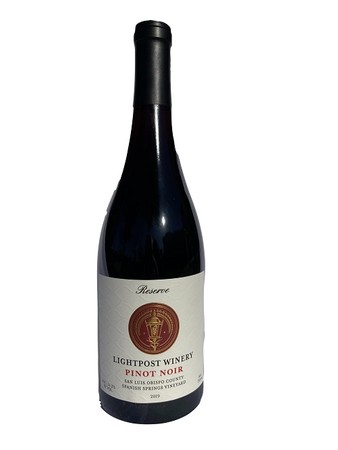 2019 Pinot Noir - San Luis Obispo - Spanish Springs Vineyard
This wine engages all parts of the palate, with enticing aromatics, lush and velvety mouthfeel of fresh cherries and vanilla. Truly elegant from one of the coolest sites nestled behind the famed Pismo Beach sand dunes of CA located three miles from the ocean with foggy coastal mornings and sunshine afternoons. Very reminiscent effort of a Burgundian Pinot Noir.
2021 American Fine Wine Competition, Gold Medal
Only 270 cases made
Food pairing: seafood, mushrooms, grilled chicken or duck, or other poultry cooked in a sauce. Soft cheese will always pair well, aged cheddar or blue cheese. To end dinner on a classy note, try some fine creamy chocolate.