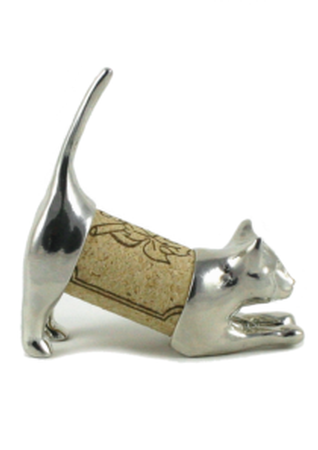 Cork Pet - Cat
Wine cork cat sculpture. Made with solid American pewter and natural cork.
The playful Pewter Cork Cat comes packaged in a gift box assembled with a removable wine cork. The solid pewter animal can be pulled apart to change the cork and display a favorite memory. The Cork Pet includes an artist bio and a story card. It is a great gift for weddings, anniversaries, birthdays and pet sitters.
Solid American Pewter – 100% Lead and Cadmium Free.
Size(approximate): 3 inches long, 2.5 inches tall, 1 inch wide.
Made in USA.